Luxury Vinyl Tile (LVT) is the hottest trend in flooring — and for great reasons!  LVT flooring brings you the timeless beauty of hardwood or tile flooring without the traditional installation and maintenance headaches.  Better yet, this family of flooring is 100% waterproof and perfect for all rooms of the home or office.  Floors By Design has an incredible selection of LVT flooring, with options in every style and color.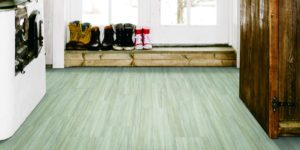 WPC vs. SPC: Two Great Options
WPC stands for Wood Plastic Core and is based on a core composed of high-density wood and PVC. This core, like the vinyl top layer of the flooring, is 100% waterproof. SPC stands for Stone Plastic Core, and while this material has a very similar construction to the WPC product, the core is composed of an ultra-high-density stone and plastic composite core. SPC has superior dent and impact resistance, making it the ideal flooring solution for all of your most chaotic spaces.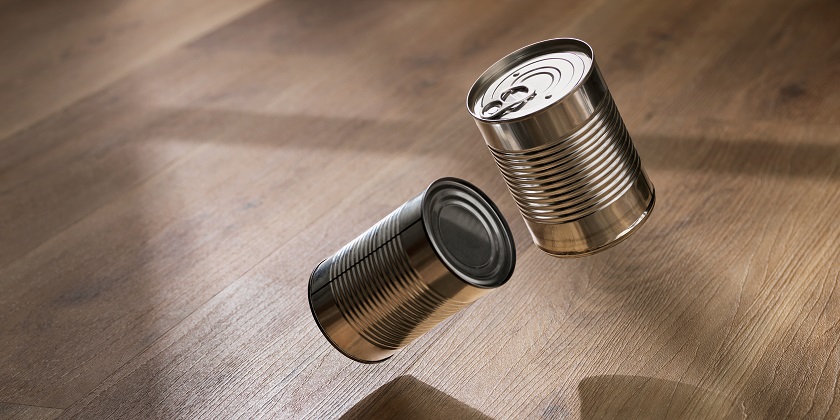 LVT vs. Laminate
Oftentimes people will confuse this revolutionary LVT flooring with age-old laminate flooring.  And while these product families do share similarities (namely in the interlocking floating installation) it is important to keep in mind that LVT (WPC & SPC) floors are not laminate.  While laminate floors are composed of low-density fiberboard which swells when exposed to moisture, WPC and SPC floors are inherently waterproof from top-to-bottom because of their material compositions.
Waterproof Construction
One of the greatest features of LVT and SPC is its 100% waterproof construction.  These floors offer the perfect solution when you want to add style and character to areas of your home where moisture may be of concern.  This not only includes "traditional" wet areas such as the kitchen, bathroom, or laundry room, but also includes high-traffic areas of the home where dropping, spilling, and mess is inevitable.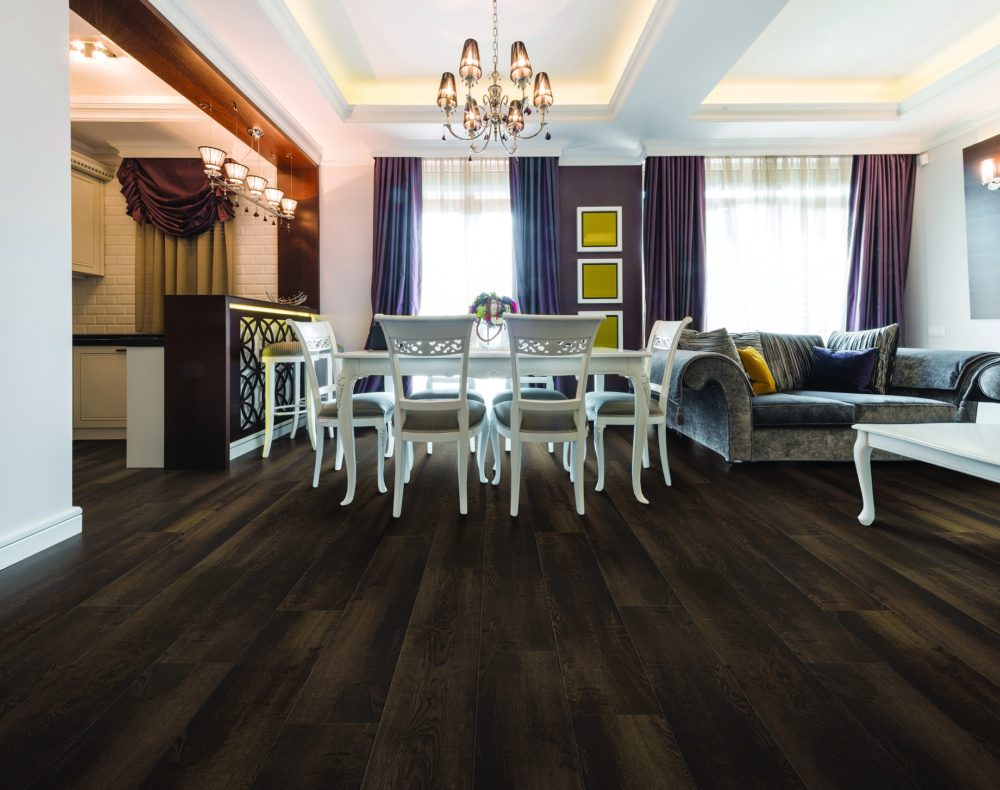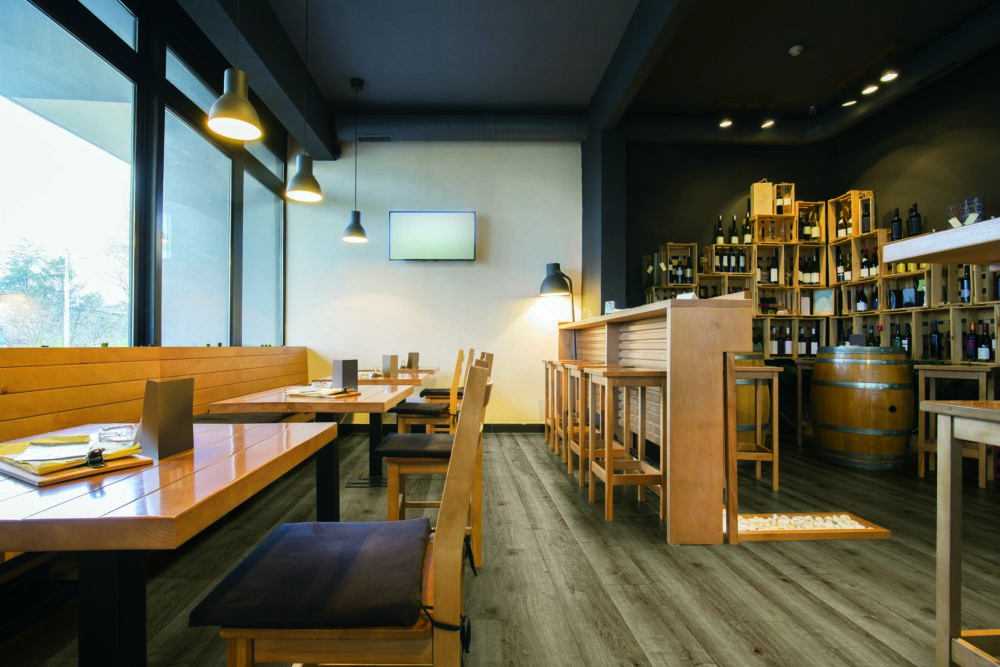 Engineered to Last
Where other floor-coverings wear out and ugly-out, luxury LVT and SPC flooring are designed to outlast and outperform.  Scratch-resistant and waterproof from top-to-bottom, you can rest assured that your new LVT/SPC flooring from Floors By Design will be beautiful and resilient for years to come.
Versatile Installation
LVT and SPC flooring can be installed in a multitude of environments with minimal preparation.  The sturdier construction of SPC (Stone Plastic Core) makes it a second-to-none candidate for installation over less-than-perfect substrates, and even over existing floor-covering.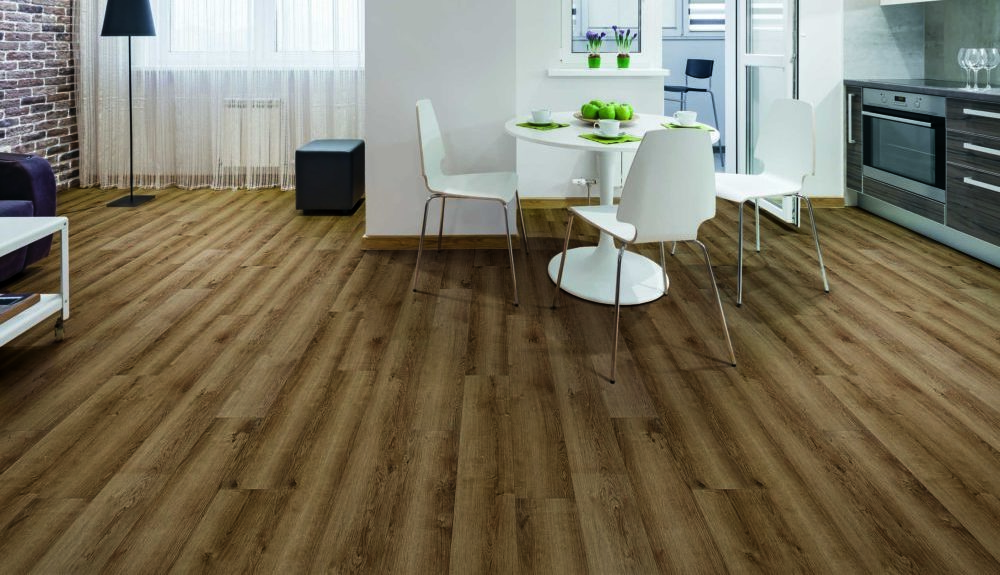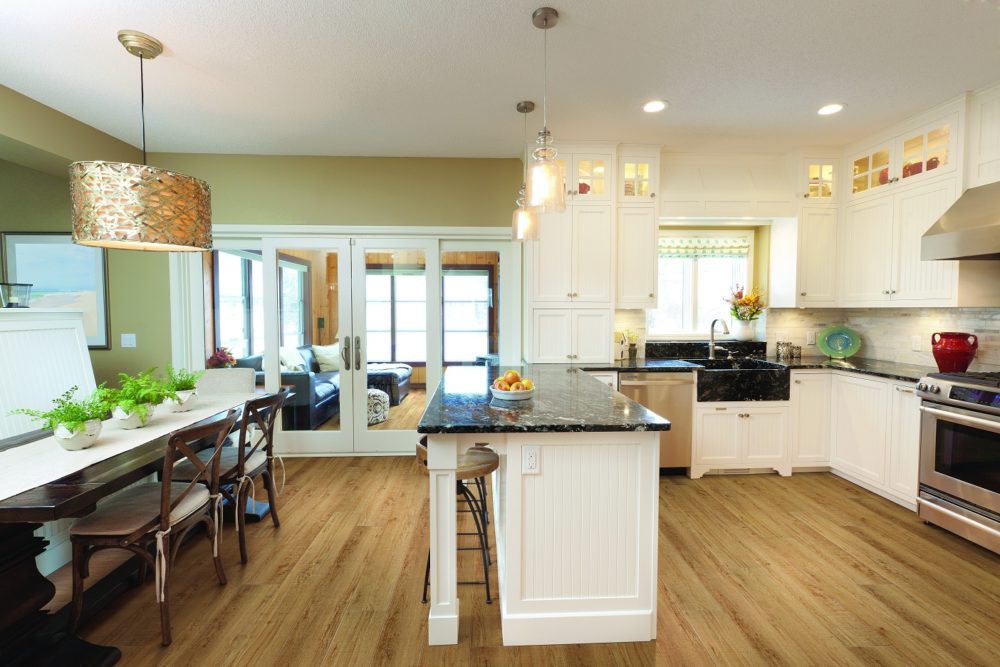 Traditional & Modern Looks
Whether you are looking to match flooring to a traditional decor or if you're looking for the latest in modern contemporary design, Floors By Design has the perfect style and color of LVT/SPC for your project.  When it comes to your home or office, don't settle for just "good enough" — come in and explore our fantastic selection today!
Home, Office, and Beyond
At Floors By Design, we have an abundant selection of LVT and SPC flooring, including several commercial grades suited for high-traffic office, retail, and commercial environments.  With beautiful style and engineered performance, LVT/SPC flooring provides a fantastic alternative to traditional hardwood and tile flooring in your business or office.  This category of flooring is used everywhere, including medical, dining, and hospitality environments.